What is Learning Labs?
Learning Labs is an online portal that offers easy step-by-step tutorials designed to support anyone using assistive software programs.
Each of our bite-sized tutorials can be experienced in three different ways of reading, watching, or doing. Our unique tagging features allow trainers to highlight labs for the learner to practice alone, after one-to-one training sessions. 
Flexible
A personal online portal for interactive learning anywhere, any time.

High Quality
Bite-sized tutorials on the latest, leading assistive software programs, all automatically updated in the portal.

Bespoke
Tagging and highlighting features for customising learning and complementing one-to-one training.

Practical
Engaging 'read', 'watch' or 'do' tutorials that instil everyday skills, confidence and independence.
Testimonials from our clients
"For me, as a DSA Needs Assessor, my top benefit from Learning Labs is that it is available for the whole duration of the student's degree."

Leo de Sousa-Webb, DSA Needs Assessor, Exeter Access Centre
"Learning Labs has been like the interactive textbook I can refer back to, time and time again, for the duration of my time at uni."

Connor Marston, Leeds University, School of Languages, Cultures and Societies
Learning Labs provides a valuable, easy access resource for students to develop their skills in the use of assistive technology and to refresh their knowledge during their studies. Definitely worth recommending alongside 1-2-1 training and to provide ongoing support.

Sophie, Needs Assessor
Learning Labs is a support tool that has given me the confidence to complete tasks proactively rather than worrying about how much of the training I have remembered. The Learning styles have helped me learn in a variety of ways and I really benefit from the fact I can learn whenever I want.

Stephen, DSA Student
Available Labs
Discover our wide range of labs available for assistive technologies on both Windows and Mac. We design our labs based on the latest findings from neuroscience, and with our automatic updates you have access to the most recently released labs the moment they are live.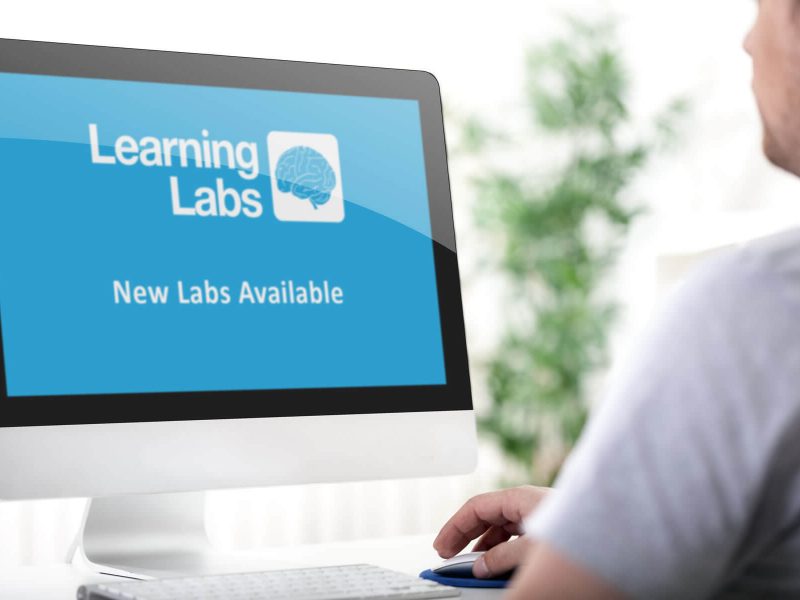 DSA Funding
Just ask for Learning Labs for the required number of years in your quote requests with your usual providers or select it from the 'Online Training Tools' section of an AT Quote.
The good news is that every month, hundreds of students are approved with funding for Learning Labs and AT Training together, so there is no need to choose between them.
You don't even need to change your providers, as all DSA-QAG registered providers are Learning Labs approved resellers.